Page 1 ::
Page 2
Pepe The frog is a meme that people have said died but I have to disagree he evolved into a religion pope.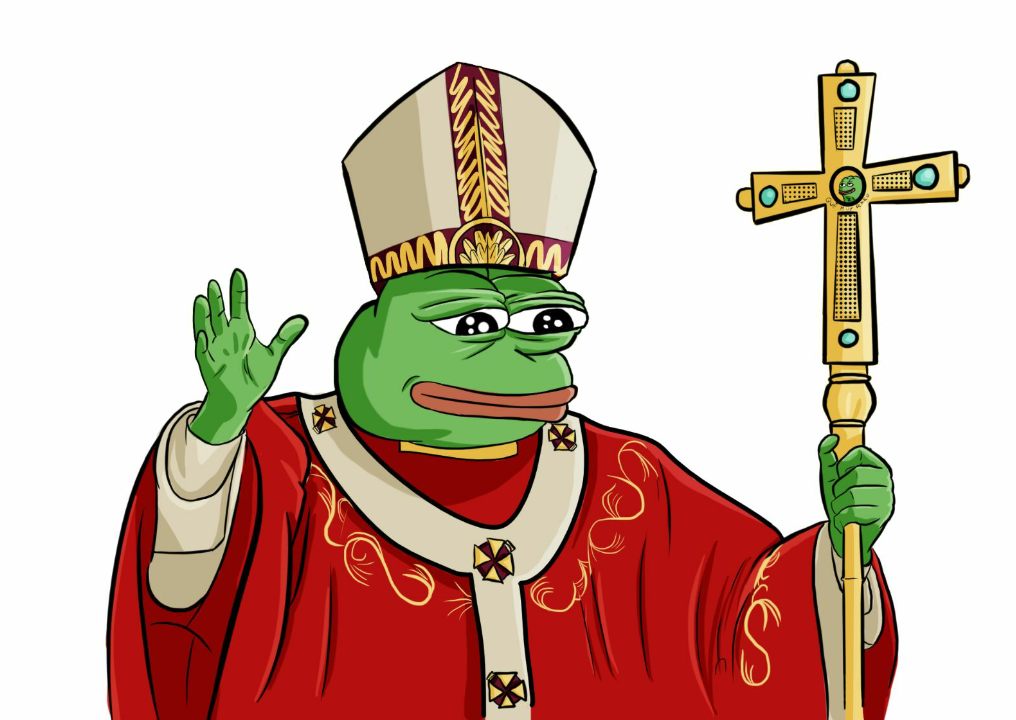 Why I believe he turned into a god
He was a meme every one knows sounds like a God if you ask me!
As you can see hes clearly the pope so hes still alive.
Long ago papa Johnfilms said I dont throw my memes in the trash I recycle them so could pepe make a comeback?
thats only three of the many reasons Pepe The Frog is still alive!